Swiss club Young Boys humiliated Ronaldo's Man United in the ongoing Champions League round 1 of the group stages. Despite Ronald0's goal, United lost to Young Boys by 2-1 after Siebatcheu's last-minute winner.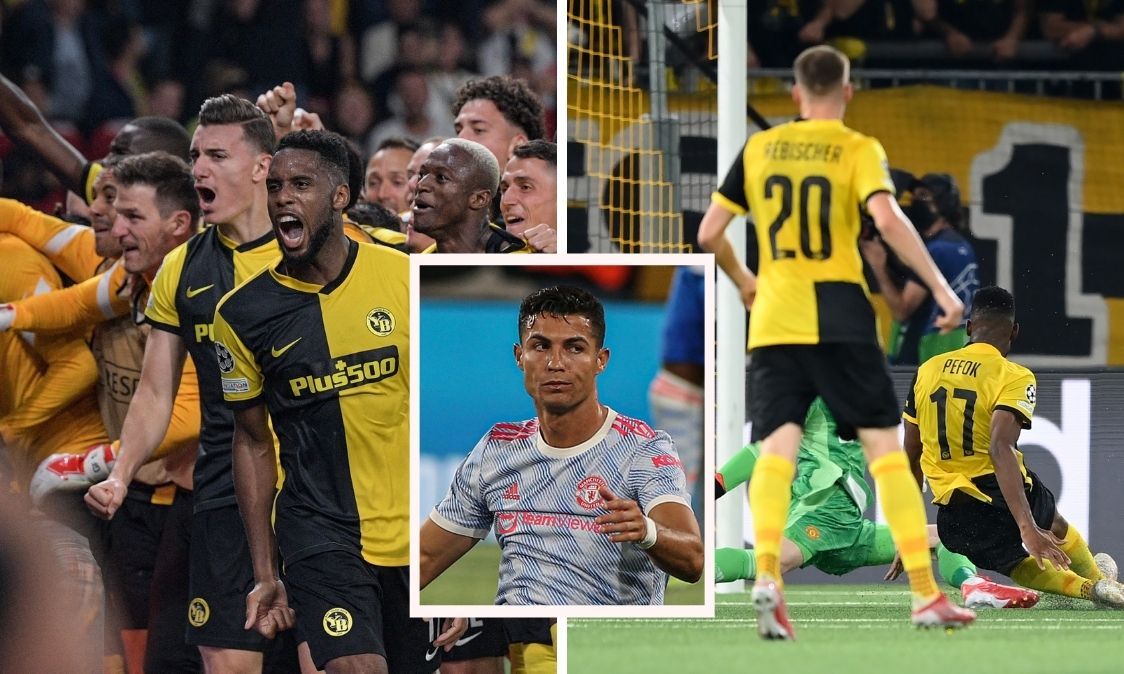 First half summary
United's manager Ole Gunnar Solskaer started Ronaldo, who just had a dream debut for Manchester United last week when Ronaldo scored 2 goals against Newcastle United in a 4-1 victory. Both Manchester and Boys started the match with equal pressing in the opponent's half. However, the first goal of the game came in 13 minutes for Man United. And who else other than CR7 to score the goal. Bruno made an incredible assist from the left which Ronaldo hit in the right of the post.
In the 35th minute, United's defender Aaron Wan Bissaka was sent off due to his nasty tackle on Martins. Despite United's appeal, the referee gave Bissaka a red card, as deserved. Just after 2 minutes of red card, Ole made the first chance of the game brought defender Dalot for Jadon Sancho.
Though United pressed for the first 30 minutes of the game, Young Boys controlled the remaining minutes against Man U.
Second half summary
In the first minute of the second half, Ole made a switch in the game bringing Varane in the place of Van De Beek. Young Boys started pressing right from the start. In the 53rd minute, Ronaldo had a chance to hit the ball but a slight push from Swiss club Young Boys Martins make him fall. He seems furious but the referee didn't even consider it.
In the 66th minute, Young Boys equalized the goal from Ngamaleu from the near post. De Gea didn't have a chance. For the rest of the minute, Young Boys toyed Manchester United players in their own half until Siebatchau scored from the center of the box. Jesse Lingard made an absolute rubbish pass to the back but Siebatchau received the ball and beat De Gea easily.
With the victory, Young Boys leads the top of Group F of the UEFA Champions League. Despite Ronaldo's goal, they got humiliated by Young Boys.