Former PSG star Zlatan Ibrahimovic has again slammed Pep Guardiola for having an ego that could limit the growth of Erling Haaland as a player.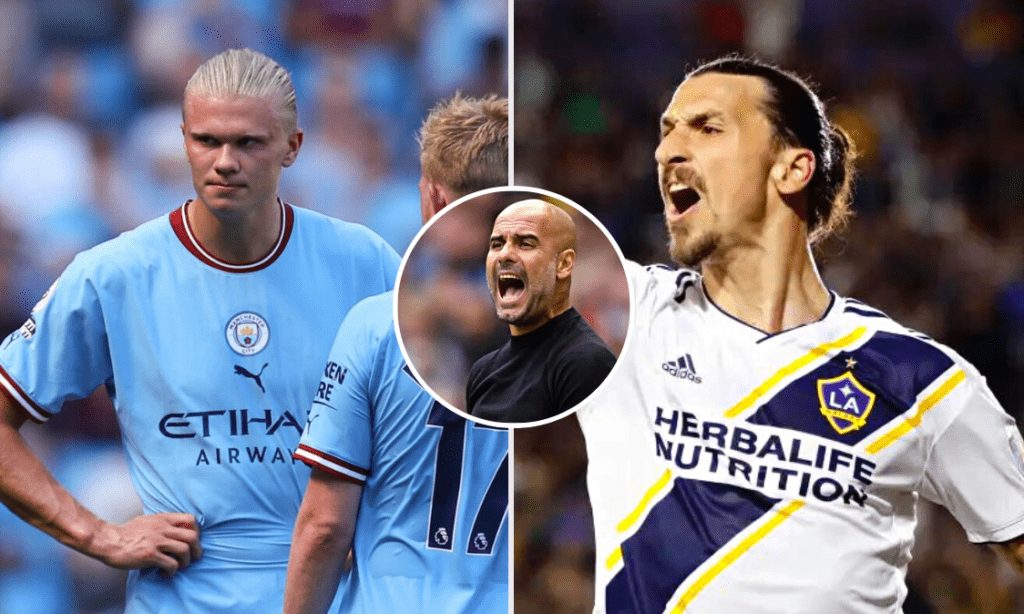 Zlatan's hate for Pep
Erling Haaland is one of the best footballers along with French footballer Kylian Mbappe. After having a blast season with Dortmund, he transferred to EPL giants Manchester City for a fee of  £51 million.
Under Pep Guardiola, the Norwegian striker's career has exploded as he has already scored 22 goals in just 16 games making him the top scorer in the top 5 leagues. More surprisingly, he has already scored 17 goals and provided 3 assists in just 11 games in the Premier League – the toughest league in the world.
So, no doubt, both Pep, and Man City fans are enjoying the presence of Haaland at Etihad. And they have still got so much to gain from the 22-year-old striker and he has a lot to learn from Pep.
However, Zlatan Ibrahimovich does not think that Pep could take the best out of Erling.
Read more exciting news at Football Devils.