Spanish club Barcelona has signed a new world-class defender to strengthen the squad. Following the poor form in the 2021/22 season, Barca is very much aggressive in signing new players. Now, with the signing of the world-class defender, it is no hiding that Barca wants to come face to face with their country rival Real Madrid, the current UCL, and Laliga winner.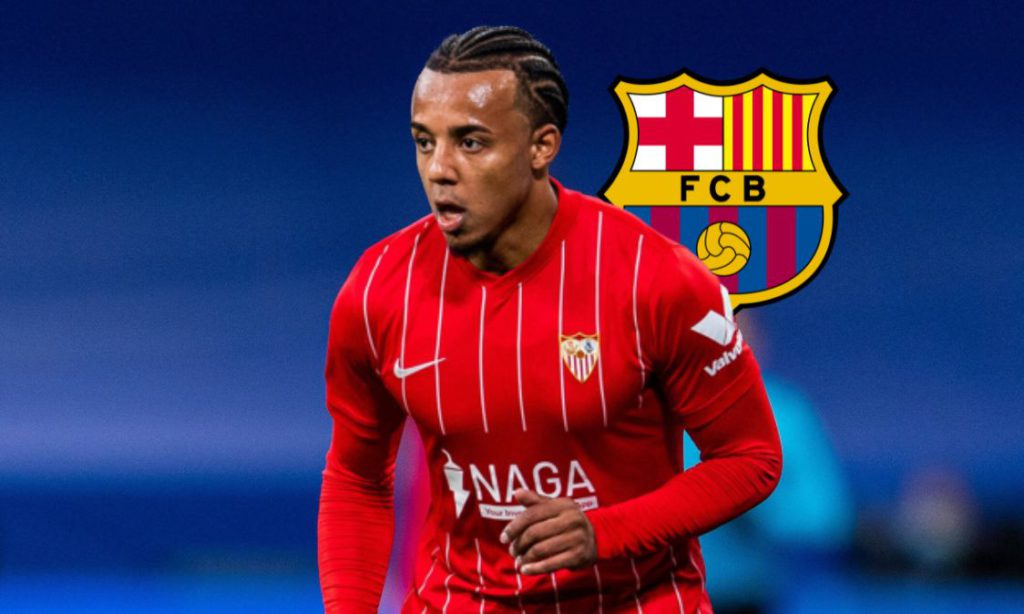 Who did Barcelona sign?
The new era of Barcelona under a newly appointed president, Joan Laporta is getting more excited. Laporta along with Xavi has been very successful in signing new players. A few days ago, they signed Robert Lewandowski from Bayern Munich and Raphinha from Leeds.
Additionally, Barce also signed a world-class defender, Andreas Christensen from Chelsea. To further strengthen the squad, they have already added another top-notch defender. And it is none other than, Jules Kounde.
Kounde has already decided to join the Catalan club in this transfer window and almost every arrangement has already been made. The two parties have been in talks for days to seal a deal and finally, it is coming to an end.
What is the transfer fee for Kounde to Barca?
The final negotiations are currently going on between FC Barcelona and Kounde's agent. As per sources, Blaugrana is trying to seal a deal for just €50 million as a transfer fee. Additionally, Kounde will also get add-ons and other bonuses as a part of the deal and the final monetary value is estimated to be about €60 million.
Transfer expert Fabrizio revealed,
"Barcelona are one step away from signing Jules Koundé. The agreement with Sevilla, close to be completed. Negotiations progressing well, deal finally moving to the last steps."
Salary of J Kounde?
According to sources, the former Sevilla player will earn €7 million per year as a net salary in his new club, Barcelona. However, the yearly wage of the player will be more dependent upon different factors.
Prior to Barcelona, the French defender used to earn a little less than his current salary during his time at Sevilla. His fee was about £3,588,000 per year which means he used to earn £69,000 per week.
Before Barca, English club Chelsea was also interested in signing the young defender. And they were ready to give him a salary of about €9/10m per year. As per Fabrizio Romano,
"Barcelona feel Chelsea's proposal for Jules Koundé is "too important" to be matched. £55m to Sevilla with very good payment terms, almost €9/10m salary on a five year contract."
However, the transfer failed because of a personal agreement failure.
What will be the new Jersey Number of Kounde?
When Jules K was at Sevilla, he used to wear Jersey Number 23 while he wear Jersey Number 25 for his nation, France.
Unluckily, both Jersey numbers are occupied in Barcelona. Barca's defender Umtiti wears the Jersey number 23 while Aubameyang has chosen to wear 25 Jersey for Barcelona. So, it seems Jules will be wearing a different Jersey number at Barcelona.
Read more at Football Devils.