Former England footballer Eric Cantona has been criticizing the Qatar World Cup 2022 and saying that he will boycott the tournament for a long time. However this time, he has directly pointed his finger toward the former Manchester United star David Beckham for his association with Qatar.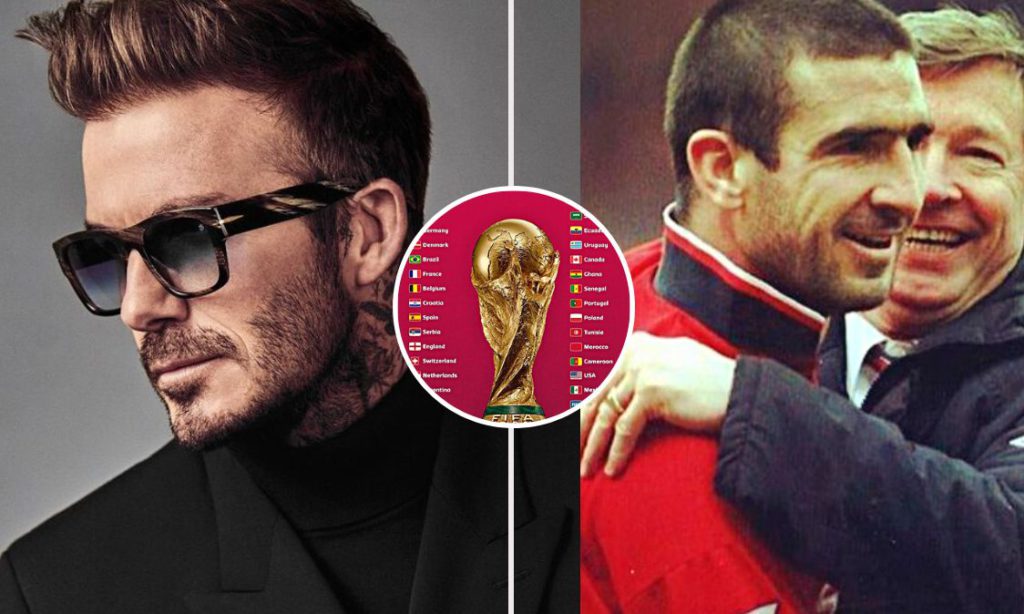 How Beckham is connected with Qatar World Cup?
David Beckham is one of the most popular footballers in the world despite nearly a decade since he retired from playing professional football. No doubt, Dave is on the list of top 5 footballers with more Instagram followers.
Thanks to his popularity, David Beck has lucrative deals with various brands like Adidas, Samsung, Coty, H&M, Sainsbury's, and various others. Similarly, he was offered a lucrative deal by Qatar to be the face of the World Cup.
As per reports, Qatar will pay a total of £150million for the next decade. And the country believes that making Beckham their ambassador will encourage westerners to visit the country.
Why did Cantona criticize Beckham?
However, Eric Cantona believes the opposite as he thinks Beckham is wrong to sign the deal with the country, and the reason is 'So Reasonable'.
Cantona has been openly criticizing Qatar for hosting the World Cup as he said that the World Cup in this country is all about MONEY. He said,
"In the last decades, you had a lot of events like the Olympic Games or World Cups in countries that are emerging – like in Russia or China."
He continued saying,
"But Qatar – it's not the country of football. I'm not against the idea of hosting a World Cup in a country where there is a possibility to develop and promote football, like in South Africa or the United States in the 90s."
Cantona also added that Qatar has not treated the people who built the stadium and it is horrible. He said,
"It's only about money and the way they treated the people who built the stadiums, it's horrible. And thousands of people died. And yet we will celebrate this World Cup."
Cantona said Beckham made a mistake
So, it is clear that Eric Cantona does not like the World Cup being held in Qatar and now he has criticized his former teammate David Beckham for making a huge mistake.
"But I am free to do it. And of course, an ex-player paid to do this kind of thing… It could be they don't know what has happened there. Or, if they know it, I think they did wrong. I think they made a big mistake. A big, big mistake."
He added,
"We cannot be disappointed if players don't want to boycott the World Cup, because at the top, the politicians, the presidents, the federations, the ministers… they have the power to boycott it."
Read more exciting news at Football Devils.