Manchester United's captain Harry Maguire was heavily booed by the English fans throughout the match against Germany. The whistling and shouting started even before the match started as the two awful mistakes by the defender caused them to hate him even more.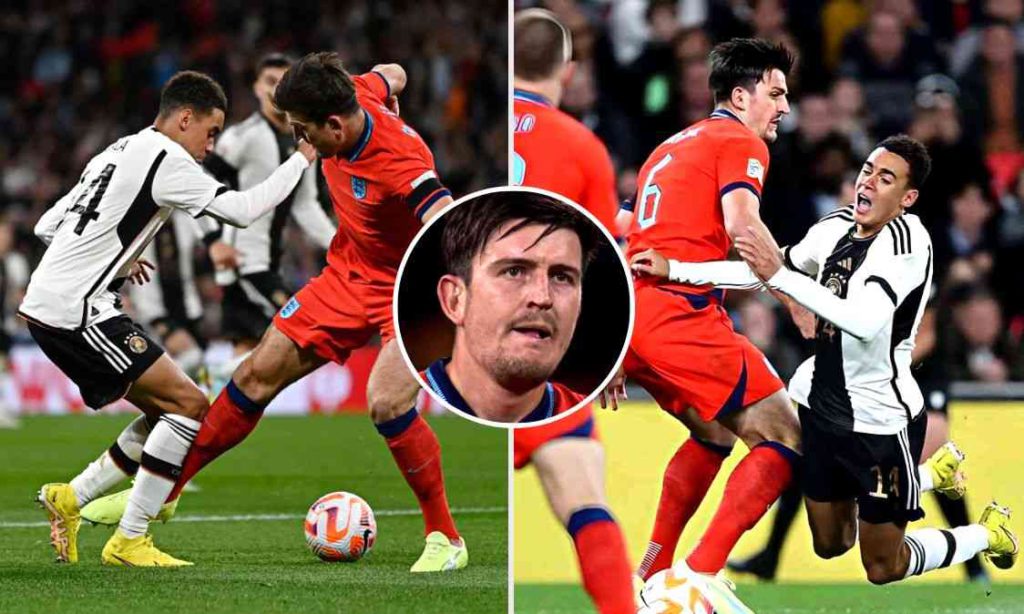 Why was Maguire booed?
England faced Germany at Wembley Stadium in the ongoing UEFA Nations League. The match ended with the final scoreline of 3-3 and despite giving a top performance by the English players, a single-man mistake led them to a draw against German.
Thye first boo against Maguire came even before the game started as a section of fans were seen booing their defender as his name was announced.
That was not the only time the chants were against the center back Harry as the same fans also booed when his name was announced for the second time.
To make it even worse, Harry Maguire made two disastrous mistakes that led to the German's 2 goals. As a result, the match ended with a scoreline of 2-2.
Southgate was Criticized for starting Harry Maguire
And Southgate was also criticized by other fans who started Harry Maguire despite not having a good time both at the club level and country. Maguire also started the match against Italy which they lost by 1-0.
At the club level, United's coach Erik Ten Hag has not started Harry since their defeat against Brentford in the Premier League.
However, Southgate seems to have believed in their defender as he has been starting the player. And multiple times, he has defended the player.
"But he is an important player for us and it's important to back our best players. Whatever reputation I have, I'm putting it on there. He is our most dominant aerial centre-back."
Read more exciting news at Football Devils.