In this article, we will take you through the top 10 most followed footballers on Instagram in 2022.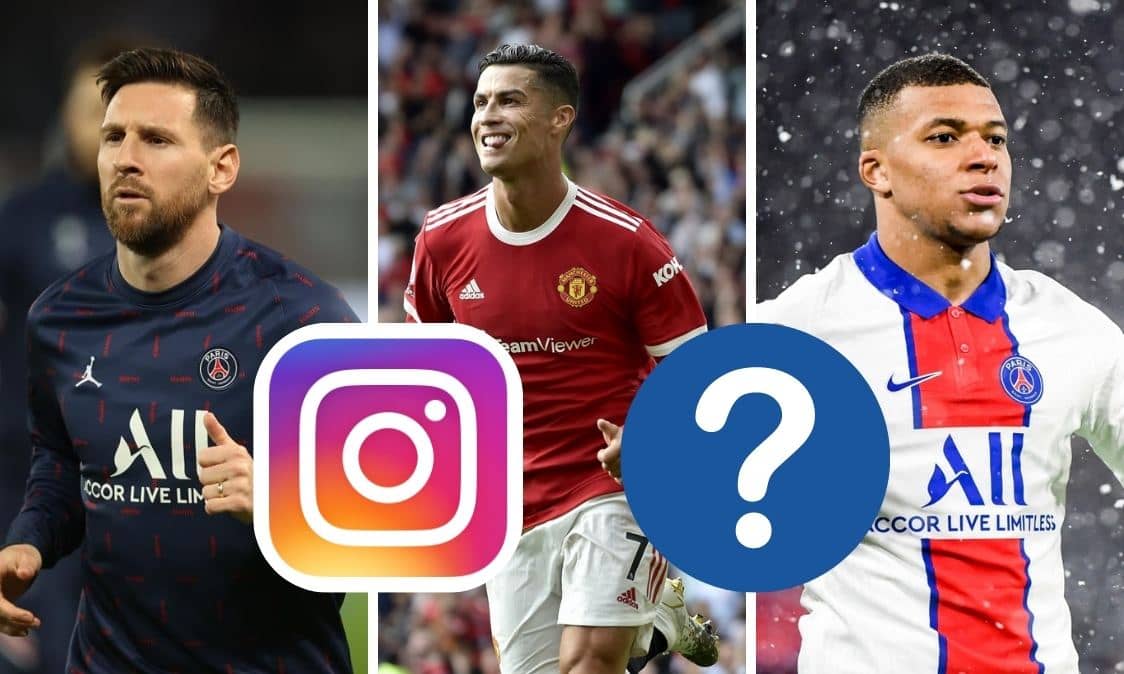 If someone comes to you and asks who is the most popular footballer in the world?  Or let's say, which footballer has the most fans in the world? Messi? Ronaldo? Neymar? On what basis would you reply? Of course, there are many, and the count of followers on Ig is also one of them.
So, who has the most fan following on the photo-sharing platform Instagram? What about Mbappe, Where does he rank? Let's go through the football players with the most followers on Instagram in 2021.
10. Gareth Bale
Footballer Gareth Bale… What do you remember the most about when you heard this name? Two goals against Liverpool in the final of UEFA in the 2017/18 season or that legendary run against Barcelona in the 2014 Copa Del Rio FInal or GOLF??? Well, he got another thing too, being one of the soccer players with the most followers on Insta.
The Welsh winger is one of the top-rated players who have influence in both EPL and Laliga. Though he could not achieve his best all the time, he has many followers on social media. Arguably the fastest soccer player in the world has so many memorable moments with Real Madrid. He played for Real Madrid from 2013 and still does and went on winning the 4 champions league, 2 Laliga, and one Copa Del Rio.
Fact:- During his school time, his Physical teacher created rules that did not allow him to play with his left leg and couldn't dribble. He was that good.
Before the Whites, he played for Tottenham and he was one of their best young players. For his performance in the 2012-13 season, he won the Young Player of the Year and PFA Players of the Year.
   Instagram Id:- @garethbale11
   Followers:- 47.9  million
   Following:- 97
   Posts:- 993
9. Mohamed Salah
Mohamed Salah aka The Egyptian God recently in October of 2021, broke a record for most goals by an African in the EPL. The former Chelsea flop came into the limelight in the 2016-17 season, when he was in Roma. That season, he led the team to Serie A runner-up. That's when he caught the eye of Jurgen Klopp and agreed to join the Liverpool next season
Since then the duo has made history. Klopp's main man is the first Liverpool to score 20 EPL goals in three seasons. Liverpool's Number 11 is also the first European to feature in the UEFA Champions League final and also win too.
Since joining Liverpool not only the 2018 FIFA Puskas Award winner has made history but also earned millions of fans on Instagram.  The 2017 African Footballer of the Year is the third most followed footballer on IG in EPL. Also, Salah is the second soccer player with more followers on Twitter in 2021 with a count of 15.3 million followers.
   Instagram Id:- @mosalah
   Followers:- 52.6  million
   Following:- 218
   Posts:- 845
8. Sergio Ramos
Red Card… Ugh… Sergio Ramos kinda looks similar. Yes, the Spanish World Cup-winning defender Ramos is the most carded player in the history of football with 24 yellow cards. You may hate him but you can't ignore the talent and the passion he has for football.
The 2017 UEFA defender of the season is currently playing for Paris Saint Germain along with his former El Classico rival Lionel Messi. Before PSG, the 2014-15 Laliga Best Defender captained the Los Blancos for 6 years in his 16 years spell with them. He was the captain of the Whites that went on winning the 3 consecutive UEFA Champions League in 2015/16, 2016/17, and 2017/18 seasons. Also, Sergio was one of the key players of Spain that won the World Cup in 2010 and 2 consecutive Euros in 2008 and 2010.
The former leader of Real Madrid who decided to leave the Whites in June 2016 has gained more followers after joining PSG on a 2-year deal. There may be many haters of the Spanish defender but the 5 times Laliga Defender of the Year is one of the famous football players that has the 8th highest Instagram followers.
   Instagram Id:- @sergioramos
   Followers:- 53.1 million
   Following:- 1,498
   Posts:- 2,256
7. Zlatan Ibrahimovic
Arsene Wenger asked me to have a trial with Arsenal when I was 17. I turned it down. Zlatan doesn't do auditions.
This famous quote is one of the many legendary quotes from the legendary Swedish striker Zlatan Ibrahimovich. The famous footballer has played in all leagues except the German league. In fact, he has won each league title he has played till now.  He has made more than 840 appearances and scored over 500 goals throughout his career.
The 2013 FIFA Puskas Award Winner is also one of the 3 players that have scored in each minute of the game along with Cristiano Ronaldo and Luis Suarez. He was also a part of a legendary squad of Barcelona under Pep Guardiola. But according to him, there were no good terms between Pep and Zlatan. He said,
"As a coach, he was fantastic. As a person, I've no comments about that, that's something else. He's not a man, there's nothing more to say."
Say it in football records, savage quotes, and fame on social media. He got it ALL…
   Instagram Id:- @iamzlatanibrahimovic
   Followers:- 55.4 million
   Following:- 22
   Posts:- 884
6. Ronaldinho Gaucho
Surprise, Surprise. The Brazilian legend Ronaldinho is one of the best footballers, the world has ever seen. In his peak, the man hypnotized the world with his extraordinary talent and techniques. His fandom is just not limited to the real world. He is equally popular on digital platforms like Instagram with more than 61 million followers.
Ronaldinho and Social Media are like synonyms and have a long history of how they are related. In 2005, he played in Nike's advertisement, and that video was published on Youtube. It was Youtube's first video to reach 1 million views. He is keeping up that status till now too.
The former AC Milan star and Barcelona legend Gaucho is one of the top footballers with the most followers in the world.
   Instagram Id:- @ronaldinho
   Followers:- 67.7 million
   Following:- 552
   Posts:- 2,982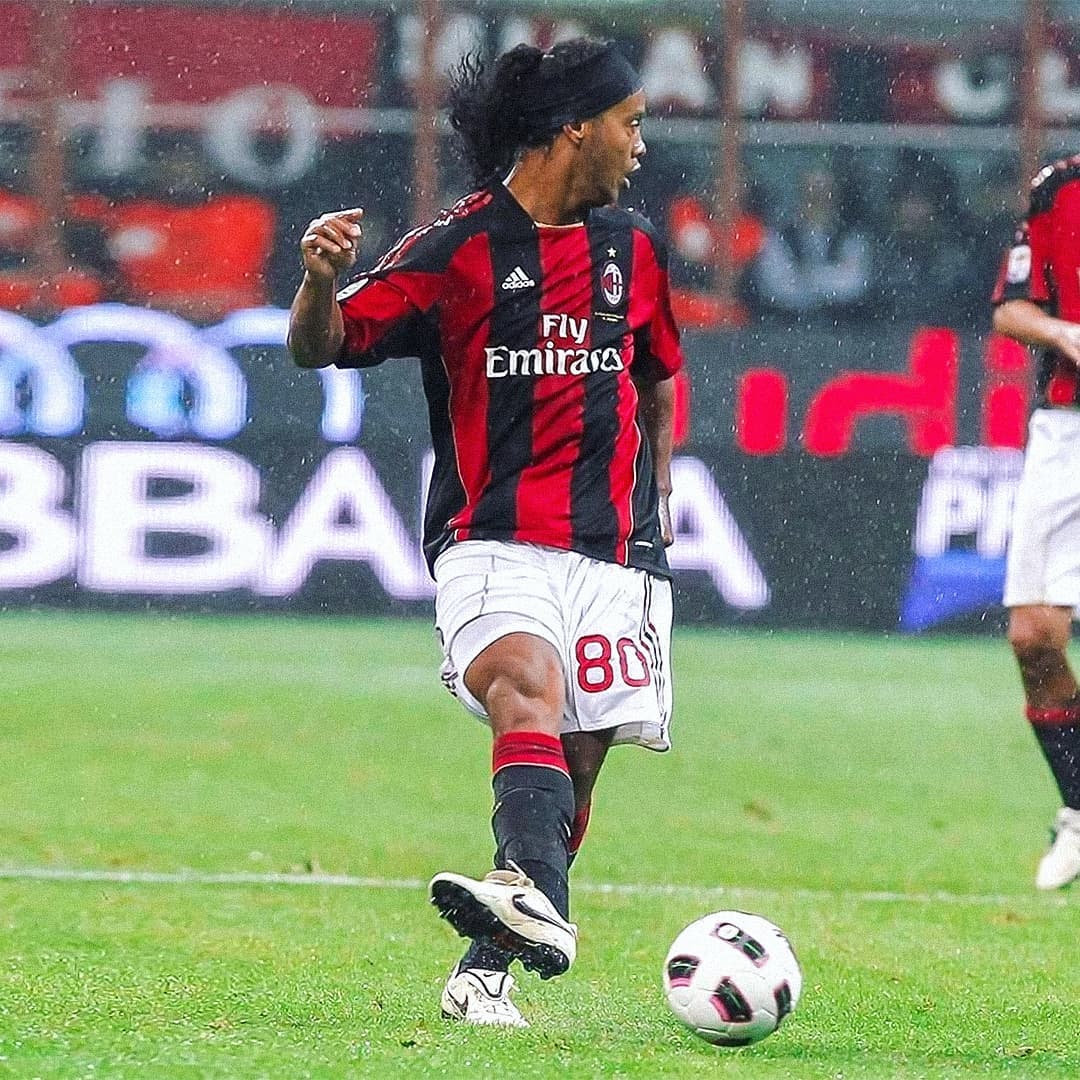 5. Kylian Mbappe
The 22-year-old French forward Kylian Mbappe has taken the football world by storm at such a young age. The 2017 Golden Boy winner Mbappe has won everything at a club level and country too. The 2018 World Cup winner K. Mbappe is currently playing for Paris Saint Germain and has already made his legacy in the game of soccer.
The young promising came into the limelight in the 2016/17 season UCL when he was in Monaco. Then he was just 18 years old but leading the team against big giants like Manchester City, Dortmund and Juventus. In the Round of 16 matches against Manchester City, he scored an important goal that won them the match by away rule. In quarters, he stunned Dortmund by scoring the 2 away goals giving them a 3-2 victory. In the semifinal, the young Mbappe scored a goal against Juventus but couldn't advance forward.
Next season, he was signed by PSG with a world record fee of €180 million. The young guy who impressed the whole world with his amazing pace and skills is still proving his worth.
Real Madrid, Barcelona, Liverpool, Man Utd, etc, every team in the world wants the French striker. In August of 2021, Real Madrid offered the man €170 million for Mbappe. But PSG clearly declined multiple times, despite knowing the fact that Mbappe will be a free agent next year. What a CRAZE for the young lad.
Like in the football world, he is making his impact on social media too by entering the podium of top 5 footballers having the most followers on Instagram at just 22 years of age.
However, his dream to win UEFA Champions League and Ballon D'or is still incomplete. If he goes on improving at this pace, it is not far for Mbappe.
   Instagram Id:- @k.mbappe
   Followers:- 72.4 million
   Following:- 379
   Posts:- 1,163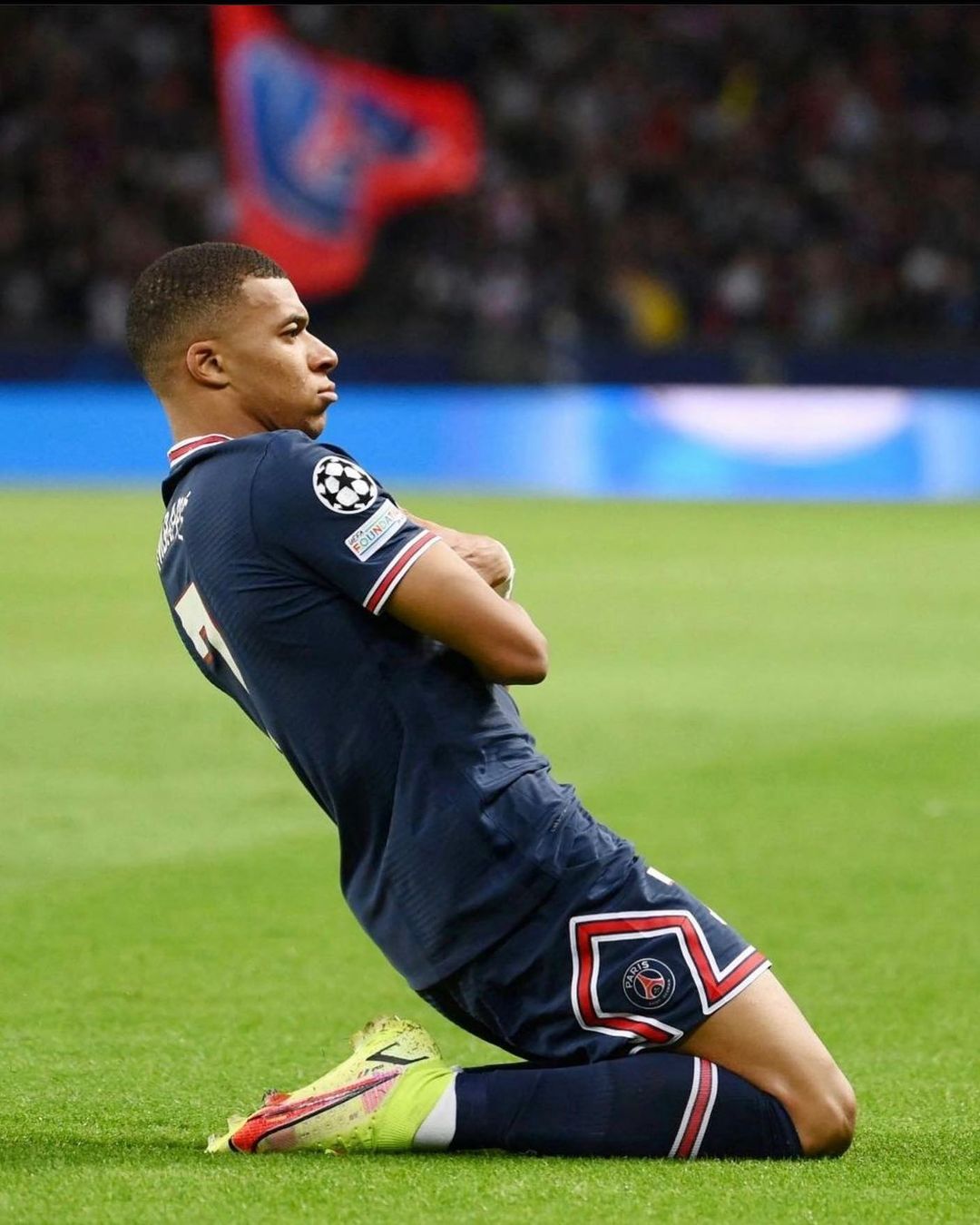 4. David Beckham
Former English footballer David Beckham lies in the fourth position ahead of Mbappe, Zlatan and Pogba. Though it has been more than 8 years, the former Manchester United legend Beckham has left playing football, he still hits the news and comes into the limelight frequently. Undoubtedly, his style and legacy made him deserved candidate to be included in the top 10 footballers with most fans on Instagram.
Recently, in October 2021, the Inter Miami CFs president and co-owner David signed a massive 10-year deal worth $15 million to become the face of the 2022 World Cup in Qatar. Talk about IMPACT.
Do you know, he was named the Sexiest Man Alive in 2015 by Peoples Magazine. But the celebrity be like, 
"We kind of laughed about it with the boys and the boys kind of laughed at me and said, 'Really?!'" Beckham told the magazine. "'Sexiest man alive? Really?'"
No doubt, people will not believe he is 46 years old if they see his photo. Impressed the football fans by his stunning freekick against Greece or the girls with his personality, he is still winning the social media with his loyal followers around the world.
   Instagram Id:- @davidbeckham
   Followers:- 74.9 million
   Following:- 566
   Posts:- 1,552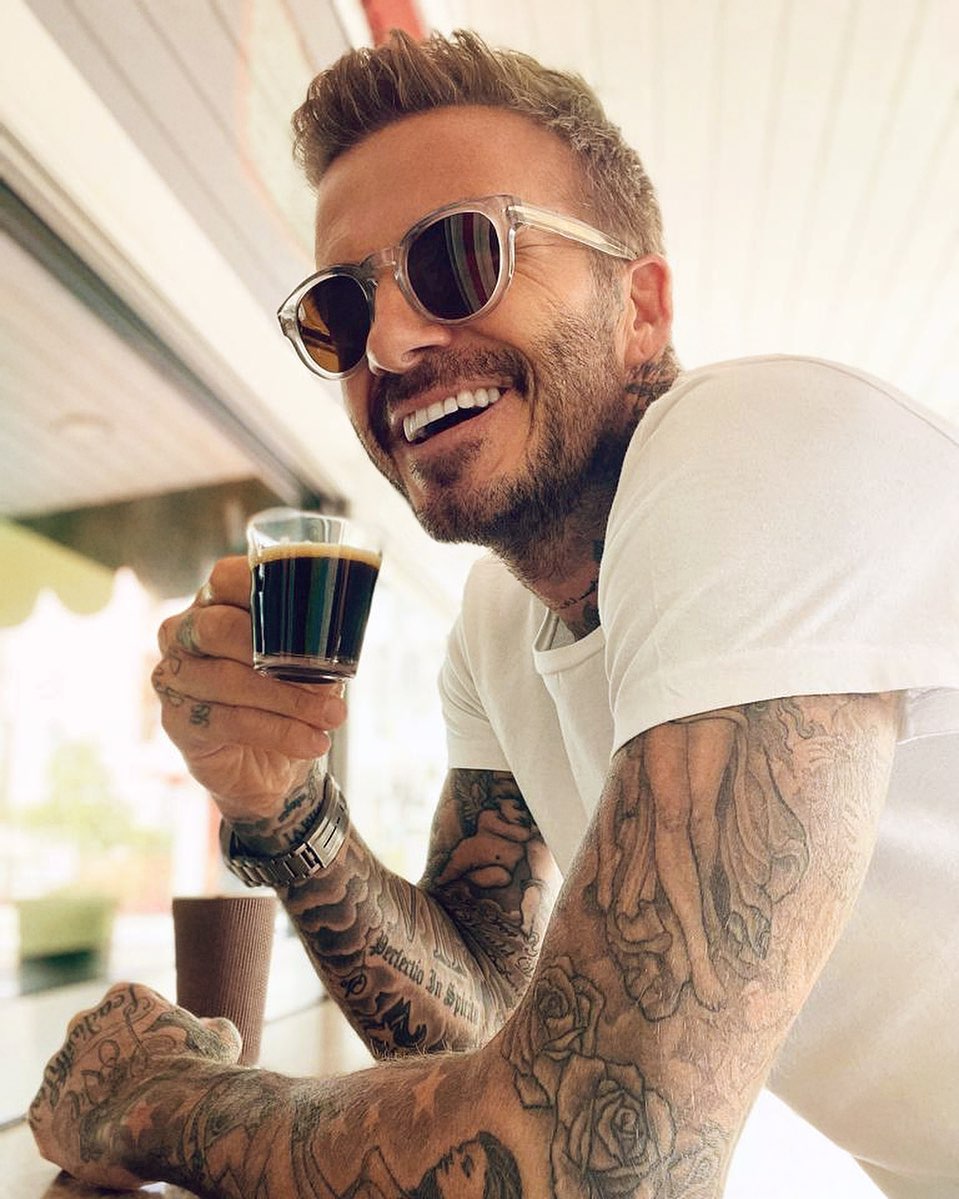 3. Neymar
The Brazilian forward Neymar Jr takes the position of 3rd highest followers on Instagram account. The former Barcelona star has more than 165 million followers on his Insta. The 20 14-15 Laliga Best World Player is currently playing for PSG along with Mbappe and his former Barca teammate Messi.
Born in Mogi das Cruzes, Brazil, he played for Santos in his early career before catching the eye of clubs like Real Madrid and Barcelona. After the end of the 2013 season, he joined Barcelona with Messi and formed a trio with Suarez. There he achieved tremendous success including the treble in the 2014/15 season.
After 4 seasons with Barca, he joined PSG for a fee of  €222 million. Though his individual success at Paris Saint Germain may have declined, his fan following still remains the same.
Overall, the 2011 FIFA Puskas Award winner lies at the 18 positions having Indian Cricketer Virat Kohli just above him with 168 million followers.
   Instagram Id:- @neymarjr
   Followers:- 178 million
   Following:- 1,652
   Posts:- 5,300
2. Lionel Messi
Argentine forward Lionel Messi is the soccer player to have the second-highest followers as of 2021. Asof November 2021, the 6 times Ballon D'or winner has 282 million followers. The 7 times European golden shoe winner is currently playing for the Ligue 1 giants PSG. Before PSG, he played for Barcelona for more than 15 years.
La Pulga inspired Barcelona to treble 2 times, including 9 times to the Laliga title and Champions League for 4 times. Talk about the LOYALTY. The 2019 Best FIFA Mens Player played at Barcelona for 16 years before the Argentine best player decided to join PSG. And as his loyalty, his most faithful fans followed him wherever he goes. In fact, his fan following has grown more than ever, as the 2019-20 Ligue 1 winner's fans were also added to his follower's list.
   Instagram Id:- @leomessi
   Followers:- 357 million
   Following:- 295
   Posts:- 904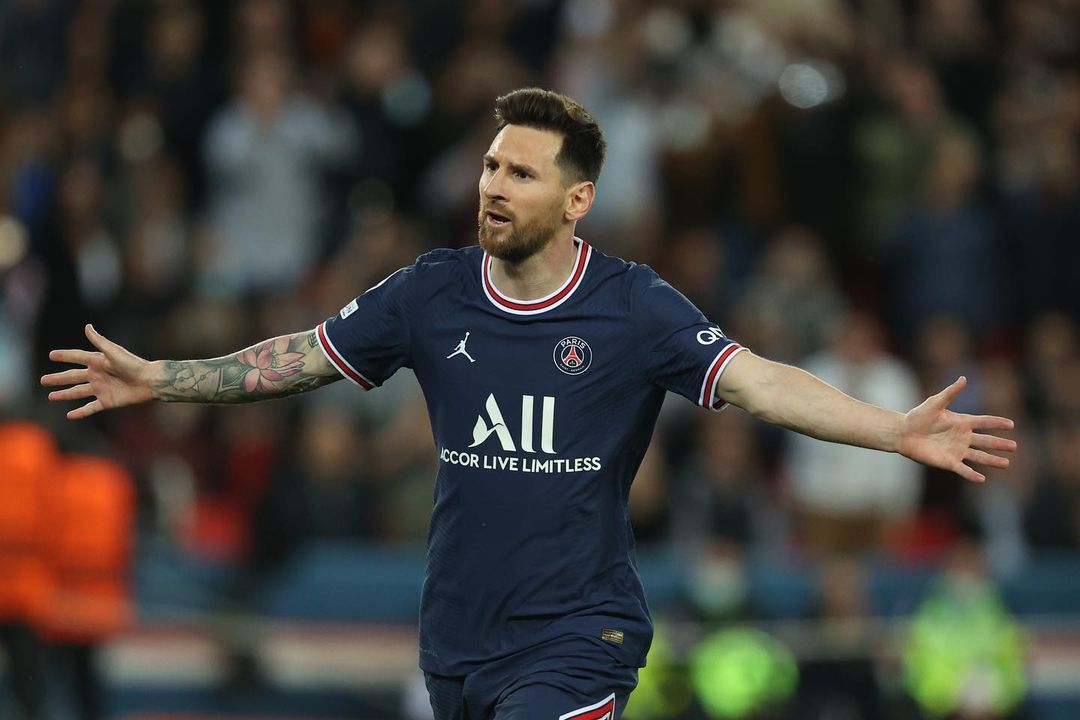 1. Cristiano Ronaldo
As expected, the Portuguese forward Ronaldo tops the list of highest followers on Instagram. In June of 2021, Cristiano marked the 300 million followers on his Instagram account with the username, instagram@cristiano. Since then, Manchester United's striker has added 67 million fans making it 367 million followers as of November 2021.
He is also the all-time top international goal scored breaking Ali Daei's record of 109 goals in September of 2021. His goal tally is still increasing and will be a hard task to break in the future.
Arguably, the person having the most fans in football, or the former Real Madrid star is also the first athlete to reach 200 million followers on Instagram. The only account with followers more than the 5 times Ballon D'or winner is Instagram's own account, which has 443 m followers.
At this time, you all must have already known that Ronaldo has crossed 300 million followers on his Instagram. But do you know it took him just 9 years to reach 300 million subscribers? In total, there is a total of 900 million Instagram users in the world. It means, more than 1/3 of Insta users follow Ronaldo on Instagram. 
A quick fact, "From March of 2019 to March of 2020, Ronaldo earned the highest money from Instagram which is $50 million, almost 2 times than he earned at Juventus."
   Instagram Id:- @cristiano
   Followers:- 477 million
   Following:- 520
   Posts:- 3,351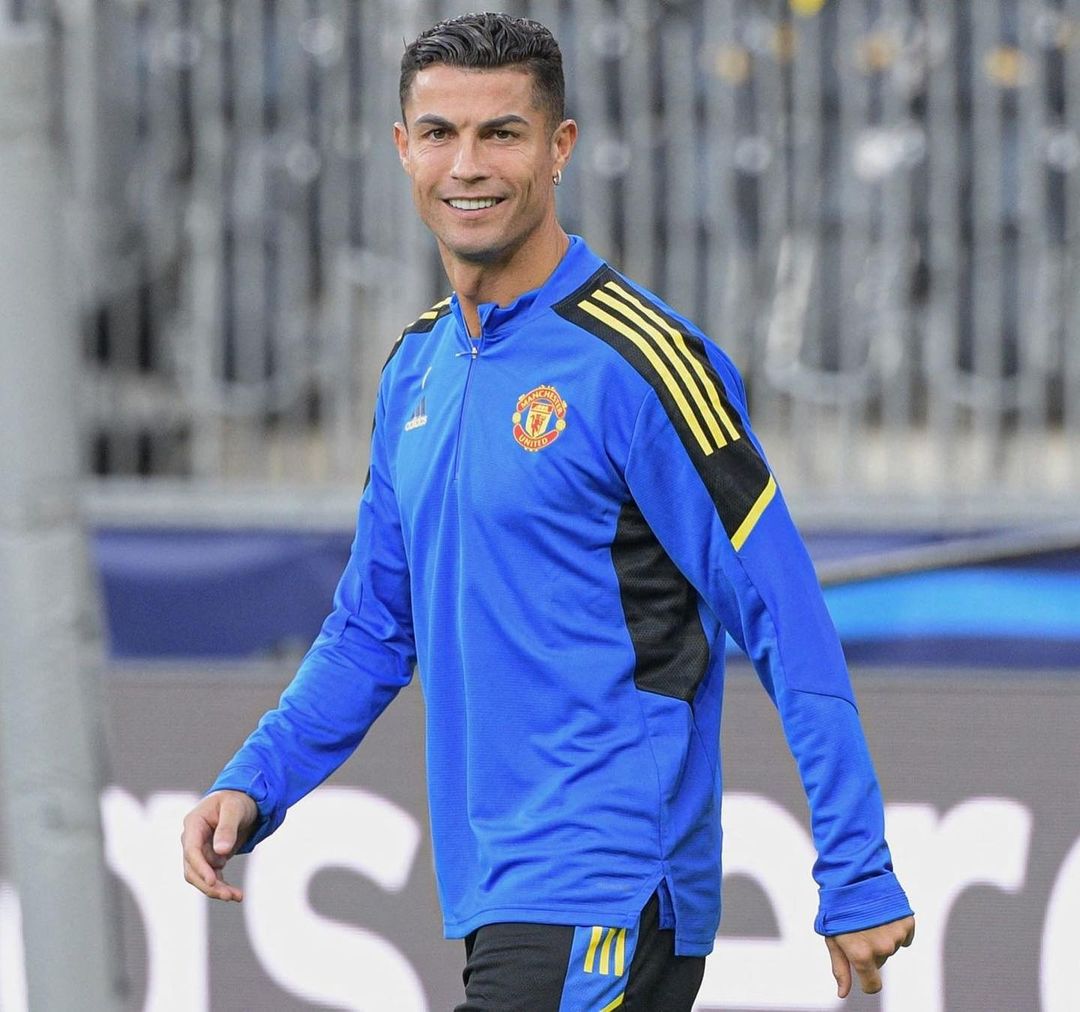 So, this is our list of most followed footballers on the social media platform, Instagram. We are currently working on Footballers with the most followers on Twitter. Check Football Devils to see the current news, facts, stats, and everything you need to know about football.