Manchester United boss Erik Ten Hag has finally come out on media after an incident including Cristiano Ronaldo in a match against Tottenham. He has made clear that Ronaldo had to face consequences for his action on the pitch.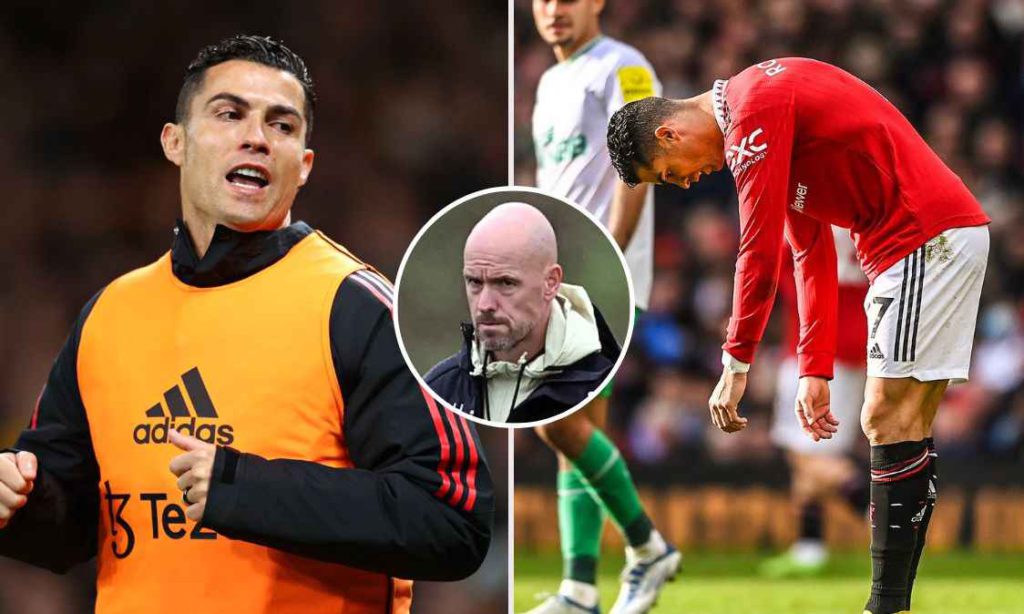 What did Erik tell about Ronaldo?
Everyone knows Cristiano Ronaldo is not having his best time currently under Erik Ten Hag. He finished the 2021/22 season as United's top scorer with a total count of 18 goals, this season he has scored just 1 goal and 0 assists in the Premier League.
Not only his performance but his attitude and behavior on the ground also have not been pleasing for the United fan and mostly, coach Erik.
A similar situation happened in the last match of Manchester United against Tottenham. Ronaldo left the pitch in the 89th minute, despite the team winning by 2-0.
Erik Ten Hag has criticized Ronaldo after his attitude and it is clear that he is not happy with the Portuguese icon. He told,
"Details are between Cristiano Ronaldo & me. The statement is also clear. Cristiano remains an important player in the squad".
Previously, Manchester United released an official statement where they revealed that Cristiano Ronaldo will be excluded from the team for the match against Chelsea.
Read more exciting news at Football Devils.