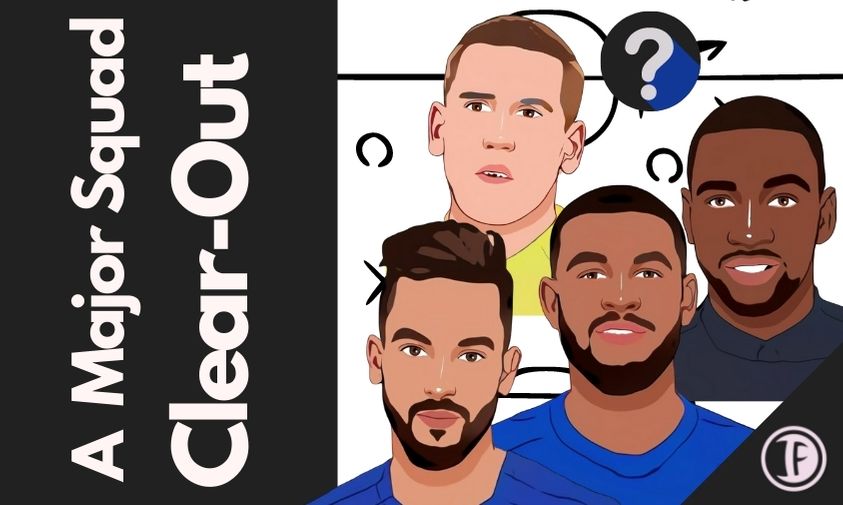 Everton Football Club has announced a huge squad cleanout just after losing their manager Carlo Ancelotti to the Spanish Gaint Real Madrid earlier this week. Everton is still in search of Ancelotti's replacement.
Senior players Theo Walcott, Yannick Bolasie, Josh King, and Muhamed Besic are all set to leave Everton after their contract expires at the end of this June.
Similarly, Swedish goalkeeper Robin Olsen will also return to Roma after a loan spell.
Why is Everton clearing Squad Out?
Everton has done plenty of business in recent years bringing many players in order to finish inside the top 6 in the Primer League. However, many of the signings have been proven a burden rather than help. Also, the manager's situation is not sorted with the departure of Ancelotti.
Once an Arsenal star Theo Walcott could not replicate his best days at Everton. He was loaned out to his boyhood club Southampton this season where he has signed a new 2 years contract.
Josh King could not perform well at his time with Everton with just 11 substitute appearances. 
Meanwhile, Yannick Bolasie once a star man of Crystal Palace was bought for a reported £25m fee back in 2016. His stay at Merseyside was hampered by various injury issues. Also, the departure of Muhamed Besic is no surprise given his limited appearance. 
Similarly, in the Under-23s squad, Josh Bowler, Dennis Adeniran, Matthew Pennington, Con Ouzounidis, Callum Connolly, and Bobby Carroll will be released at the end of this month.
Everton will save more than £1m a month after this Squad Clean Out which is so much necessary given the current situation of the pandemic.
Everton Football Club
statement
Everton Football Club issued a joint statement thanking and wishing the best for all the departing players for their contribution throughout their time at the Club.
What's Next for Everton after Squad Clean Out?
The main priority for Everton now is to search for a reliable manager and build from there. There has not been huge speculation as of now for the manager role. Their player recruitment strategy should also be tweaked to work properly.