Arsenal's new signing Gabriel Jesus produced his masterclass to help Arsenal grab the 3 points. Jesus was involved in all 4 goals for Arsenal. With 2 goals in the first half, Jesus has proven his worth and silenced his haters.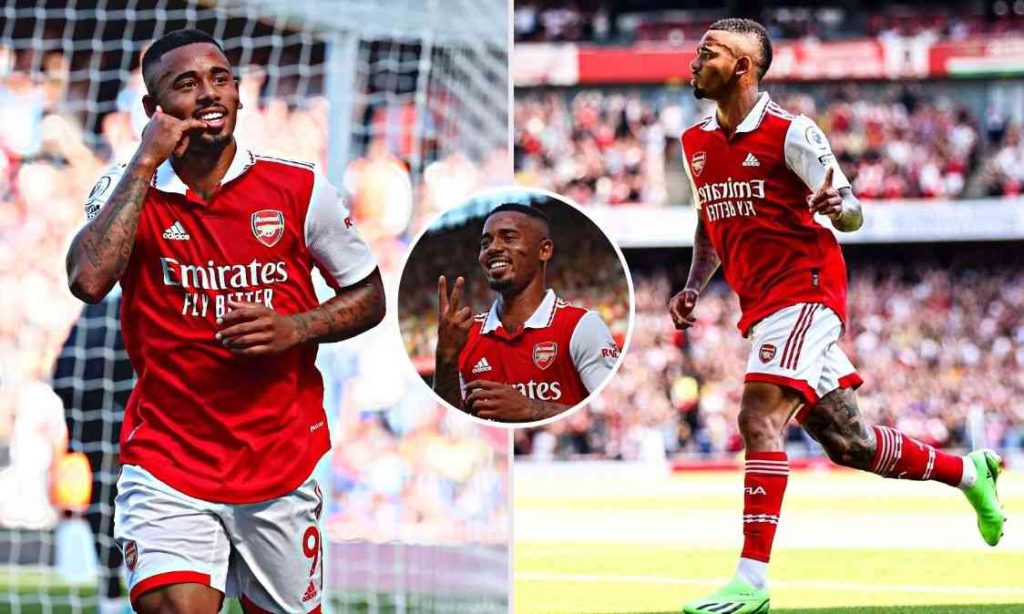 Jesus's 5-star performance against Leicester
Arsenal signed Gabriel Jesus from Manchester City this summer transfer with a high expectation. Unfortunately, Jesus was seen nowhere in his first Premier League appearance for Arsenal. And was criticized by critics for his poor performance.
However, he has proven his haters wrong in his second match against Leicester. In the 23rd minute, he scored a beautiful goal from the 15-yard box to beat the opponent's goalkeeper. Likewise, he scored an easy header from the back post in the 35th minute to double the lead for Arsenal.
After producing a masterclass, Jesus was finally substituted in the 83rd minute with 2 goals and 2 assists in his name.
Read more exciting news at Football Devils.