Manchester City has been mocked by rival fans for installing a DJ booth as part of the Etihad Stadium's new look at South Stand. The Premier League champions are introducing DJs to perform for supporters in a revamp of the Etihad Stadium concourses.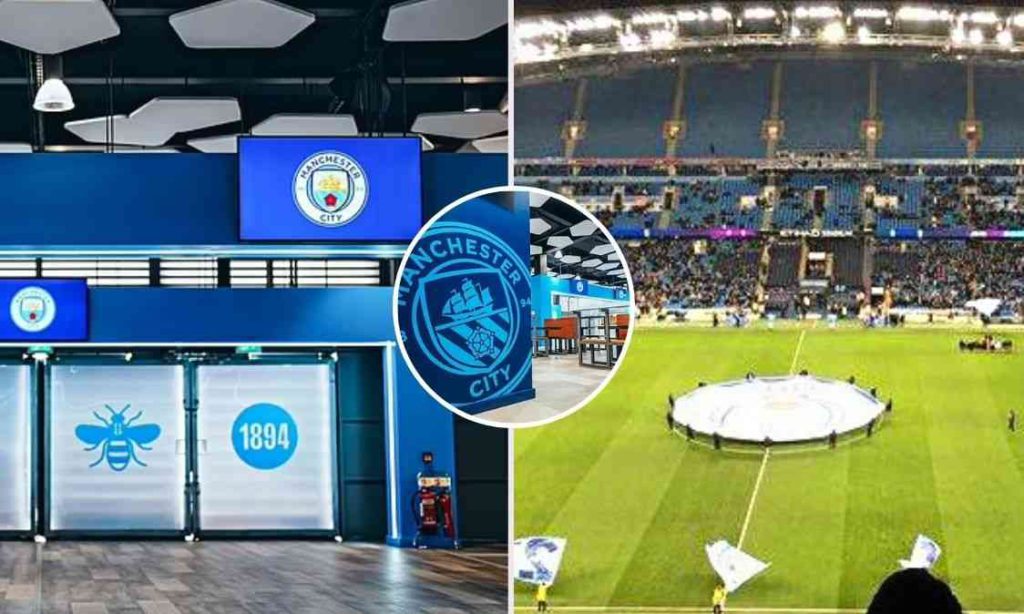 They include new self-service vending machines with a wider range of food and the concourse will remain open after matches following extensive building work over the summer. Local DJs are set to perform for fans before matches and at half-time using a set list selected by supporters, starting against Bournemouth on Saturday.
But City is trolled by supporters of rival clubs saying:
Emptihad. Sugar daddy will do anything to give those plastics a good vibe.

You mean a DJ to make all the noise the fans can't?
Danny Wilson, managing director of City operations, said:
Ensuring that our fans have the best experience possible when they visit Manchester City continues to be our priority, and we are delighted to be introducing new developments to the Etihad Stadium to broaden the range of options available to fans on matchday.
It will be the first opportunity for many fans to see the new-look South Stand concourse. What do you think of this decision?
For more football news and updates: Football Devils