Roma's boss Jose Mourinho has given a warning to one of his players who he claimed is being unprofessional at the club. He even labeled the player as a betrayer of the team.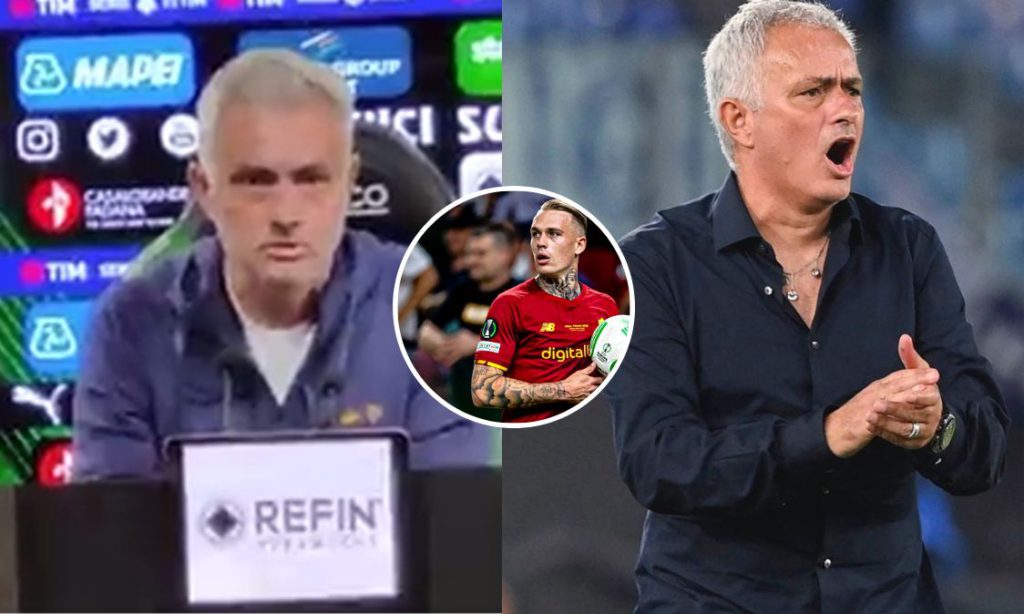 Jose Mourinho's warning to Roma player
The old classic attitude of Jose Mourinho is still going in his veins even today too. Often known for having feuds with his player and sometimes being brutally honest with his players, Jose has again given a straight warning to his Roma players that he won't be continuing under him.
Despite having an impressive record previously, Jose has been struggling this season in the Serie A. Currently 6th position at the table after failing to secure 3 points as they were held 1-1 by Sassuolo.
In an interview with DAZN, the Portuguese manager told,
"It was a team that wanted to win against a tough opponent, I am sorry that the efforts of the team were betrayed by the attitude of one unprofessional player."
Mourinho continued by saying,
"An unprofessional attitude that is not fair to his teammates, that is what disappoints me. A point away from home is still not a negative result and I am happy with the general attitude of my squad."
However, Jose has not named the exact player to who he was referring as he said he was happy with the 15 players except one. He told,
"I won't tell you," he added. "I had 16 players on the field tonight and I liked the attitude of 15 of them. In January, he needs to find himself another club."
According to Corriere Dello Sport, the player Jose told to find a new club is Rick Karsdorp – the Dutch right back.
Read more exciting news at Football Devils.