African sides are going to make history and dominate the World Cup in Qatar with Cameroon beating Morocco in the final, according to Samuel Eto'o.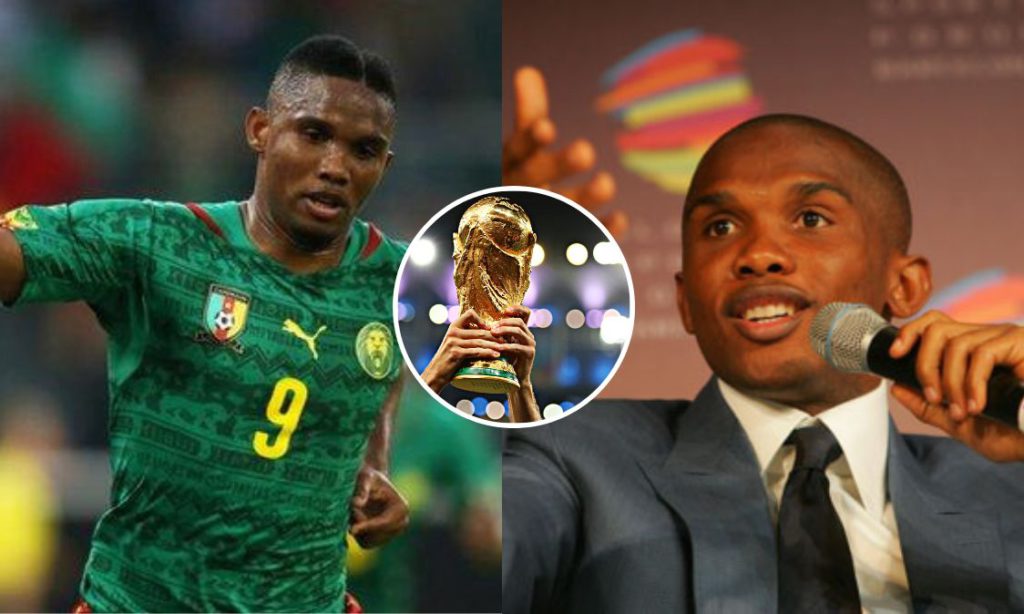 The former Barcelona and Inter Milan striker who played at four editions of the tournament for Cameroon across a glittering career claimed that this year was the time an African side would show their full potential.
Eto'o told ESPN:
Africa has always had the potential to achieve a successful World Cup, but we haven't always shown our best face up to now.

During the years, African teams have acquired more and more experience, and I think they're ready not only to participate in a World Cup, but also to win it. Cameroon will win the World Cup final against Morocco.
No country from Africa has ever made it past the quarter-finals, with only Cameroon (1990), Senegal (2002), and Ghana (2010) ever making it beyond the last 16 stages. Cameroon is currently ranked 35th in the world while Morocco places slightly higher at 22nd. 
What do you think of Samuel Eto'o opinion? Will the African team dominate World Cup in Qatar?
For more football news and updates: Football Devils