Some fans were spotted leaving the Etihad stadium after they see their team getting thrashed in the first half of the Manchester Derby.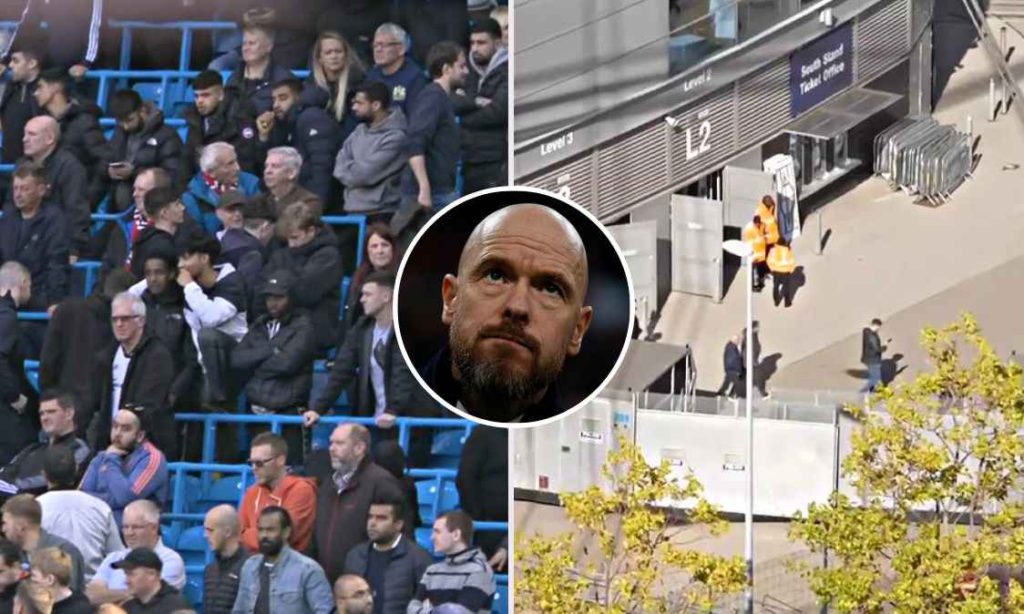 Did Manchester United fans leave the Stadium?
Manchester United met their city rivals Manchester City in the Gameweek 9 of the English Premier League. The inform United were supposed to go head to head with City but the exact opposite happened as City is dominating the city, Derby.
Two goals from Erling Haaland and Phil Foden each scored 2 goals in the first half of the match. That's when some section of the visitor's fans were seen leaving the stadium.
Probably, the Reds fans could not believe what they were seeing as their team was getting thrashed by their city rivals. A worse day for any club fans.
Read more exciting news at Football Devils.