Cameroon star and former Barcelona forward Samuel Eto'o was caught brutally attacking a man outside of the stadium before the match between Brazil and South Korea. Reports claim that the attacked man accused the former footballer of bribing the referee.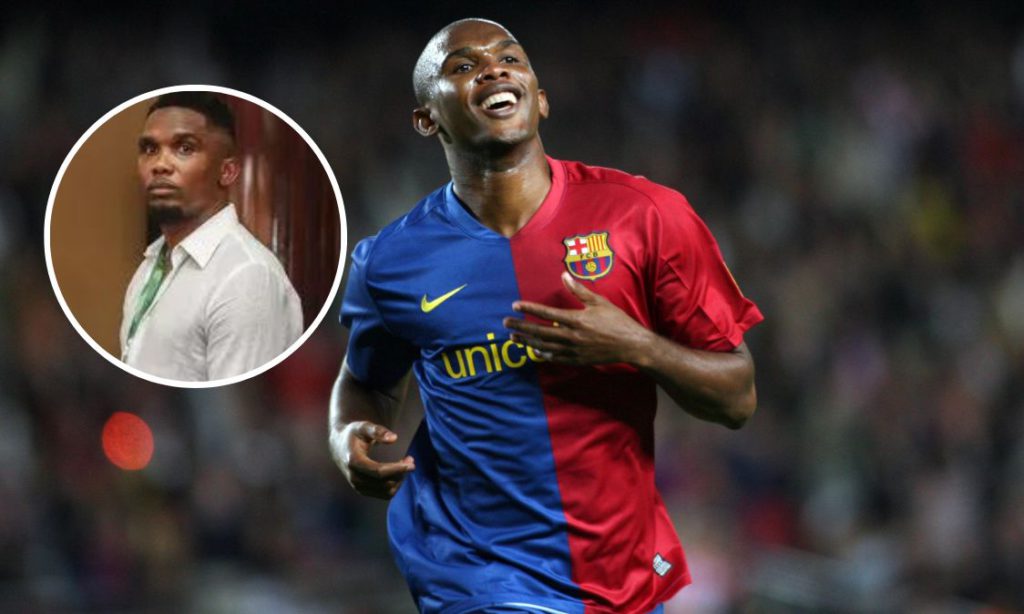 What happened with Samuel Eto'o?
This World Cup has been crazy, as fans have seen some unpredictable results. Only three teams were selected before the final game of each team.
Earlier, Saudi Arabia shocked the favorites Argentina 2-1 in their first group-stage match, and South Korea beat Portugal to knock Uruguay out of the World Cup in their last group-stage match.
A similar event happened in a game between Brazil and Cameroon. To everyone's surprise, Cameroon beat already-selected Brazilians with the final score of 1-0, a totally unpredictable result.
However, fans were unsatisfied with the game as some netizens believed that the referee favored the Africans. And one of the fans went too far.
Fan Accused Etoo of Bribery
Brazil faced South Korea in the Round of 16, in which they destroyed the Koreans as they scored their first goal within the 36th minute of the match.
But ahead of the match, Samuel Eto'o, who is also the President of the Cameroon Football Federation, was walking outside the stadium. Several fans approached him for a photo which he clearly allowed. However, one of the fans did not come there for the capture as he had a different thing in mind.
According to the reports, the fan, who is also a YouTuber, asked him how much he paid the referee. That's when Cameroon's footballer lost it as he went after the man. Samuel got physical, too, as he hit the man with his knee.
Read more exciting news at Football Devils.