Barcelona has censored Cristiano Ronaldo's Iconic celebration from their post. The celebration was done by their academy player Fermin after scoring an incredible bicycle kick.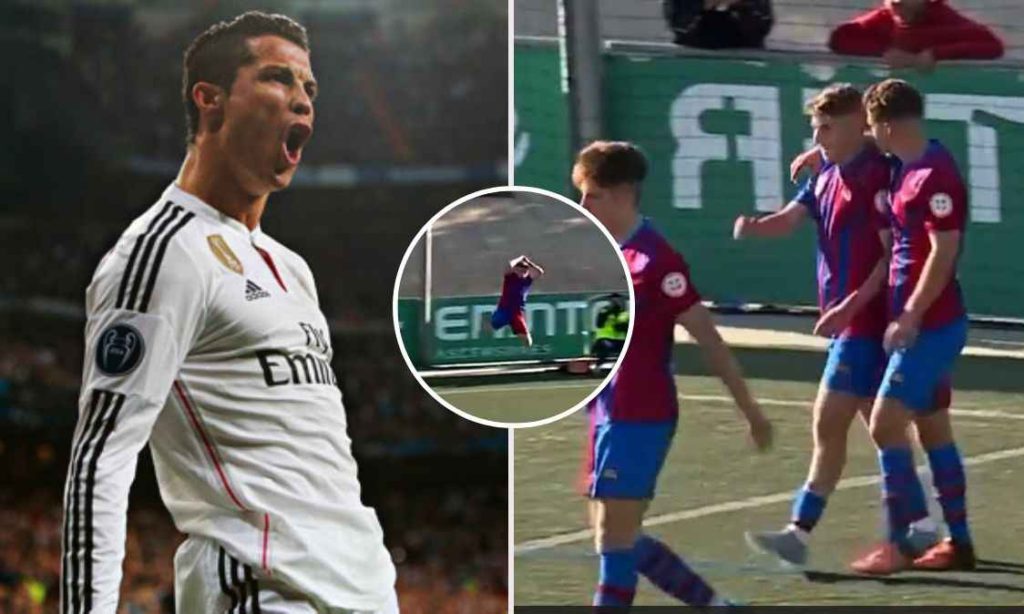 What was the actual celebration? How did Barcelona player, Fermin celebrated?
Barcelona's youth player scored an acrobatic kick to touch the net of the opponent's goal post. The goal was Incredible but it was not the thing that caught attention. Fermin Lopez, the young goalscorer straightly went towards the corner flag and impersonated Ronaldo. Just like Ronaldo does, Lopez ran and jumps in the air and landed in the opposite direction and shouted "SIUU".
Also Read: How Aguero reacted to Vinicius and Benzema's goal?
What did Barcelona post after censoring?
The celebration was even broadcasted live. It was all okay until Barcelona decided to cut the celebration and just posted the goal only. And it captured the attention of the football fans.
It was obvious that the Catalan club decided to censor the celebration of their rival player Cristiano Ronaldo who has an incredible record against them.
Read more exciting news at Football Devils.