The French midfielder Paul Pogba revealed that burglars stole his World Cup medal along with other items during the robbery. The event happened while Pogba was playing the UEFA Champions League match against Atletico Madrid.
What happened to his World Cup medal?
The French team won the 2018 World Cup after they beat Croatia by 4-2 in the final. Paul Pogba was a key player of the team and even scored the third goal in the 59th minute. And the champions France won a sum of 38 million pounds and each player took the gold medal their home.
But unfortunately, Paul's World Cup gold medal was stolen in the burglary that happened in his home. The gold medal and other jewelry were stolen by the robbers.
What and When did the Burglary happen?
The robbery happened on March 15 in his house in England. At that time, Paul Pogba was playing in the Champions League match against Atletico Madrid. So, the burglars knew that he and his wife, Maria Zulay would not be at home. His two babies and their nanny were sleeping at home.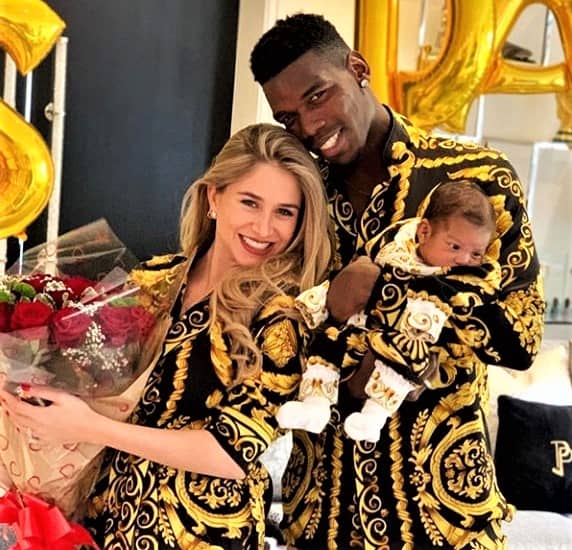 As soon as his mom found out that there were burglars, she locked herself in a room and called Maria and security personnel. The event happened in less than five minutes. And Pogba found out about the incident through his wife and as he found out Pogba rushed to his home along with his wife. Luckily, no harm was done to his family and only the items were stolen.
Also Read: Are Manchester United demolishing their stadium?
Pogba's Reaction to the Robbery?
As per Pogba, his whole family is shocked about the incident, especially his mother who was also at home during the event. He revealed the incident through his Twitter account on March 17, 2022. He wrote,
"Last night our family's worst nightmare was realized when our home was broken into and burglarized while our babies were sleeping in their bedroom."
He added, despite his luxurious items, the most important thing stolen was their Sense of Safety and Security.
— Paul Pogba (@paulpogba) March 16, 2022
And on 22nd March, he revealed that his gold medal was also one of the items that were stolen. And he has asked for help and even offered a reward if anyone could get a clue about the robbers. He said,
"It is for this reason that I would like to offer a reward for anyone who has a clue to help us. Please send any info to [email protected]"
Read more exciting news at Football Devils.